St. Mary's
Catholic Church

St. Mary's Catholic Community is a gathering of Catholics located in the Boyle Heights District of the City of Los Angeles in California. We hope that you will stop by and worship with us if you are in the area. This site is designed to give you information about our church, our members and our staff as well as provide you with information on how to contact us. We hope that this page can lead you to any information you might have regarding our church and its community resources. Please feel free to contact us if you have any questions regarding what is posted on these pages at (323) 268-7432 or email us at stmarysela@aol.com



All Are Welcome Here



Whether you're seeking God, curious about our fellowship, or attend our Mass regularly, there's something for you here. Our church exists to minister to the real needs of people with the authentic love of Jesus Christ! We invite you to experience the genuine worship, encouraging messages, friendly people and enjoyable atmosphere that are a part of our community. We hope you will come to worship study and celebrate with us often. And, if you do not have a church home, we would be honored to have you consider becoming a part of our fellowship.

If you're already a member of our church, we hope you'll take advantage of some of the resources and tools available to you. In addition, information about ministries, Mass times and community events can also be found here. Our hope is that our website will be one of many ways you stay connected to our church community.
Mass Schedule/
Horario de Misas

Sundays/Domingos
English: 8:10 am. & 11:00 am.
Español: 7:00 am., 9:30 am.
12:30 pm., 7:00 pm.

Week Days and Holy Days/Entre semana y Fiestas
English: 7:00 am.
Español: 8:00 am. & 7:00 pm.
Confessions / Confesiones
Daily/ diariamente:
7:30-8:00 am
6:30-7:00 pm.
(Except Sunday/Excepto el domingo)


Thank You for Visiting Us Online
We're so glad that you've taken time to visit our website and hope you'll take the next step and become personally acquainted with our church family. We invite you to visit us at and consider attending a Mass. If you have any questions or need help in any way, please feel free to contact us through E-mail or our contact form. You can also call us at: 323-268-7432. We look forward to seeing you soon.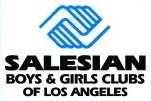 St. Mary's Directory

Parish Office:
(323) 268-7432
Religious Educ.:
(323)268-2351
St. Mary's School:
(323) 268-7432
Los Angeles
Archdiocese Info
(213) 637-7000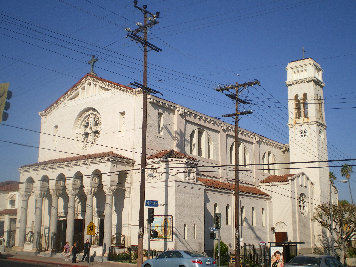 407 S Chicago St,
Los Angeles, CA 90033
(323) 268-7432